Hi , despite travelers favoring international trips more than they ever have in the past, the global coronavirus pandemic has impacted every country in the world. As Americans plan international travel for 2020 and beyond, it's important to revisit the travel advisories that have been issued by the U.S. Department of State, especially as these advisories are constantly being updated.
Coronavirus
On March 19, the U.S. State Department announced a global Level 4: Do Not Travel advisory urging U.S. citizens and residents not to travel abroad except out of absolute necessity; to return home if they are currently out of the country; or to shelter in place if they cannot or do not want to return to the U.S. right now.
Country-specific information related to the coronavirus can be found here.
Americans experiencing COVID-19 related emergencies overseas should contact the nearest U.S. embassy or consulate, or call the Department State assistance call center:
From the U.S. & Canada – 1-888-407-4747
From Overseas – +1 202-501-4444
To stay up to date on news like this, you can stay up-to-date here.
Beginning March 14, the United States also suspended entry for foreign nationals who have stayed in or passed through the Schengen area of Europe within the last 14 days prior to reaching American soil. The ban was extended on March 16 to include travelers who had recently passed through the United Kingdom and Ireland.
On May 24, the U.S. ban flights and foreigners coming from Brazil where there have been more than 365,000 confirmed cases and counting.
U.S. citizens and residents returning from restricted countries must pass through specific airports on their way back to the country, according to the Department of Homeland Security.
The State Department still has an unprecedented Level 4: Do Not Travel advisory at a worldwide level. "Reconsider travel abroad due to the global impact of COVID-19," said a statement on the Department's website. "Many areas throughout the world are now experiencing COVID-19 outbreaks and taking action that may limit traveler mobility, including quarantines and border restrictions. Even countries, jurisdictions, or areas where cases have not been reported may restrict travel without notice."
Currently, 17 countries are under a strict Level 4: Do Not Travel advisory including Indonesia, China and Mongolia.
Turkmenistan, Italy, South Korea and Nicaragua are under Level 3: Reconsider Travel advisories.
In the short term, a number of airlines are offering flexible schedule changes and refunds for disrupted travel. but be sure to consider travel insurance to ensure against airline or travel supplier goes into financial default. See attached information from our preferred supplier Travelex Insurance.
Many countries have issued travel restrictions or additional entry requirements for U.S. travelers entering foreign nations. Before you travel, be sure to check the requirements from the country or countries you plan to visit, in order to ensure you have all the documents you need. Otherwise, you may not be allowed to travel or worse yet, will be sent home upon arrival.
In order to help you keep up, Isle Travel maintains a list of all the advisories that have been issued or updated as of May 25, 2020, including all of the Level 4 advisories to date. You can also find the complete list of travel advisories on the State Department's website.
Level 1 advisories (exercise normal precautions):
Albania
Andorra
Angola
Anguilla
Antigua and Barbuda
Argentina
Armenia
Aruba
Australia
Austria
Bahrain
Barbados
Belarus
Benin
Bermuda
Bhutan
Bolivia
Bonaire, Sint Eustatius and Saba
Botswana
British Virgin Islands
Brunei
Bulgaria
Cabo Verde
Cambodia
Canada
Cayman Islands
Comoros
Croatia
Curacao
Cyprus
Czech Republic
Djibouti
Equatorial Guinea
Estonia
Eswatini
Fiji
Finland
French Guiana
French Polynesia
French West Indies
Gabon
Georgia
Ghana
Greece
Grenada
Hungary
Iceland
Ireland
Kazakhstan
Kiribati
Kuwait
Laos
Latvia
Lesotho
Liberia
Liechtenstein
Lithuania
Luxembourg
Malaysia
Malta
Marshall Islands
Mauritius
Moldova
Montenegro
Montserrat
Namibia
Nauru
New Caledonia
New Zealand
North Macedonia
Norway
Oman
Palau
Panama
Paraguay
Peru
Poland
Portugal
Qatar
Romania
Rwanda
Saint Kitts and Nevis
Saint Lucia
Saint Vincent and The Grenadines
Samoa
Sao Tome and Principe
Senegal
Seychelles
Singapore
Sint Maarten
Slovakia
Slovenia
Solomon Island
Suriname
Sweden
Switzerland
Taiwan
Thailand
The Gambia
The Kyrgyz Republic
Togo
Tonga
Tuvalu
United Arab Emirates
Uzbekistan
Vanuatu
Vietnam
Zambia
Level 2 advisories (exercise increased caution):
Algeria
Antarctica
Bangladesh
Belgium
Belize
Bosnia and Herzegovina
Brazil
Burma (Myanmar)
Cameroon
Chile
Colombia
Costa Rica
Cote d'Ivoire
Cuba
Denmark
Dominica
Dominican Republic
Ecuador
Egypt
Eritrea
Ethiopia
France
Germany
Guatemala
Guinea
Guyana
Hong Kong
India
Jamaica
Japan
Jordan
Kenya
Kosovo
Macau
Madagascar
Malawi
Maldives
Mauritania
Mexico
Morocco
Mozambique
Nepal
Netherlands
Papua New Guinea
Philippines
Republic of the Congo
Russia
Saudi Arabia
Serbia
Sierra Leone
South Africa
Spain
Sri Lanka
Tanzania
The Bahamas
Timor-Leste
Trinidad and Tobago
Tunisia
Turkey
Turks and Caicos Islands
Uganda
Ukraine
United Kingdom
Uruguay
Zimbabwe
Level 3 advisories (reconsider travel):
Azerbaijan
Burundi
Chad
Democratic Republic of the Congo
El Salvador
Guinea-Bissau
Honduras
Israel, The West Bank and Gaza
Italy
Lebanon
Micronesia
Nicaragua
Niger
Nigeria
Pakistan
South Korea
Sudan
Tajikistan
Turkmenistan
All current Level 4 advisories (do not travel):
Afghanistan
Burkina Faso
Central African Republic
China
Haiti
Indonesia
Iran
Iraq
Libya
Mali
Mongolia
North Korea (Democratic People's Republic of Korea)
Somalia
South Sudan
Syria
Venezuela
Yemen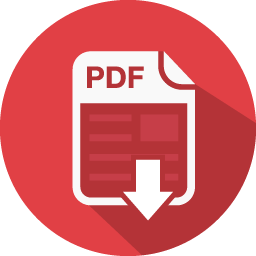 ---
Do you have your next destination in mind?
Contact the travel experts